Besant Centenary celebrations on Jan 18 and 19, 2019 : Press Meet
The centenary celebration ofthe Besant Institutions will be held at Dr TMA Pai International ConventionCentre on January 18 and 19.
A press conference was organised by WNES  on Monday, January 14 at BWC M.Com auditoriun . The Women's National EducationSociety (WNES) Secretary K Devanand Pai informing about the scheduled programme,saidthat Dharmastala Dharmadhikari Dr D VeerendraHeggade will inaugurate the programme. Meanwhile, a souvenir will be releasedby the Mangalore University Vice-Chancellor Prof. Ishwar P and WNES PresidentKudpi Jagadish Shenoy will preside over the programme.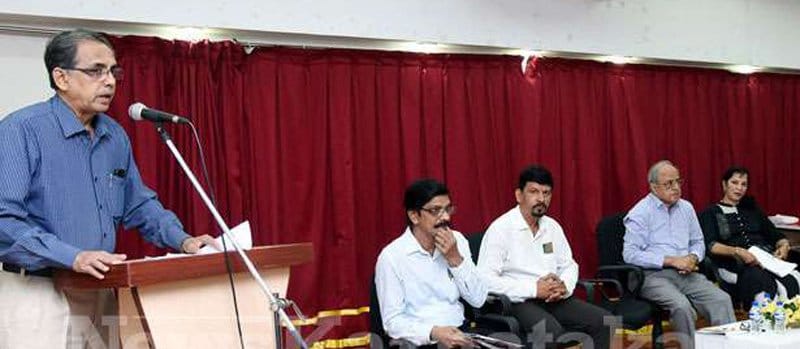 During the second and finalday of the programme, Coffee Lab Limited President Sunalini M Menon and ArathiSubrahmanyan, group chief digital officer of Tata Sons Limited will speak onthe subject 'Women's Empowerment.' Former vice-chancellor of SNDT Women'sUniversity, Mumbai, Prof. Roopa Shah will preside over the programme, heinformed.
"Any girl student who isunable to continue her education due to her poor financial background canapproach any of our Besant educational institutions. We are ready to offer freeeducation to her. Our intention is to offer education and empower women",Devanand Pai informed.
WNES President Kudpi JagadishShenoy, Centenary Celebration Committee Secretary Sathish Bhat, Besant CollegeAcademic Adviser Lalitha Mallya and Besant Women's College Principal SathishKumar Shetty among others were present.