Inauguration of Centenary Celebration 2018
'Besant Institutions are upholding the thoughts and principles ofDr.Anni Besant event to this day': Dr. Lokesh K.M.
The Britishtry to bring about change in India through English education. But they also tryto use education as a tool to bring about western thoughts among Indians.  But Annie Besant Irish Women dedicated herlife for a overall development of Indians through an education that supportedIndian ways of thinking.  She had a deepinterest about the culture and the ancient religion of Hinduism, which shestudied thoroughly and developed an education system that enhanced the confidenceand persona of India said, the Registrar Mangalore University, Dr. LokeshK.M.  He was speaking after inauguratingthe centenary celebration of Besant Institutions held on October 1st2017.  'Annie Besant had a great interestin educating Indian women.  Her thoughtswere liberal and ideas were strong.  Shebelieved only education can improve the status of women world over. Hence sheestablished education institutions to support to women's empowerment. BesantInstitutions are upholding the thoughts and principles of Dr.Anni Besant event tothis day' he added.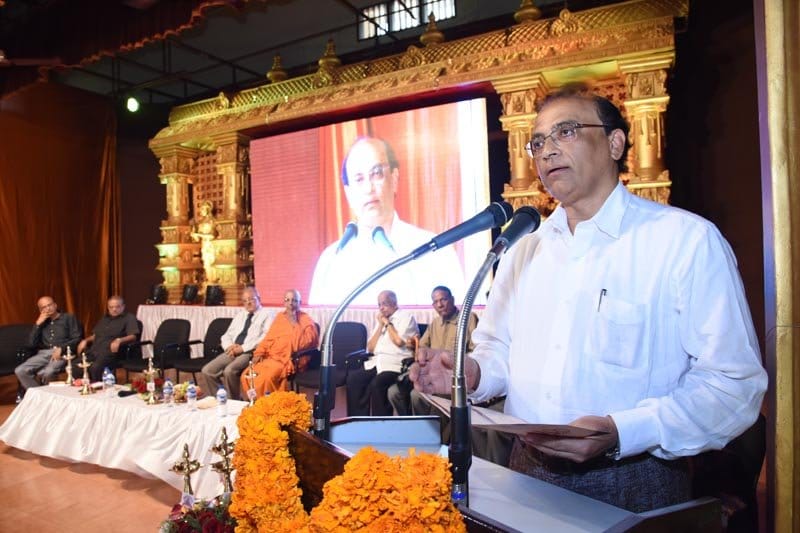 J.R. Lobo,M.L.A. said among the educated 65percent of Indian population only 51 percentare women. In states like Bihar women's education is not considered importanteven today.  Drastic changes have to bebrought about in education system were not only the skills but also the humanevalues and quality of thoughts among people must be improved througheducation. 
CaptainGanesh Karnik, the M.L.C. spoke on this occasion and said the thoughts of AnnieBesant were revolutionary and the effect of her thoughts are stillreverberating in education instituted she has established.  Shri Jitakamanandaji Maharaj, 'Adhyaksha' ofRamakrishna Mutt, Mangalore, explained the value and importance of education inthe changing society. 
The ex-mayorof Mangalore City Corporation Kavitha Sanil was among the guests on the stage.A CD and the book about the Annie Besant were released during theoccasion.  Sushila Rao, Retired principalof Besant P.U. College gave a talk on Life and Thoughts of Dr. AnnieBesant. 
ManoramaBai, retired principal of Besant Women's college and other retired teacherswere felicitated.  A documentary onBesant Institutions produced by Gautham Jyothsna, lecturer, was released. 
WNESpresident-Kudpi Jagadish Shenoy , vice president- Manel Annappa Nayak, secretary-Shyam Sunder Kamath, retired deputy governor of RBI-Vittaldas Leeladhar, The presidentof Theosophical Society Narasimha Shetty, M.R. Prabhu and  Dinaka Sulaya, were on the stage.  The convener of centenary celebrationcommittee Dr. Sathish Kumar Shetty gave the keynote address. K. Devananda Pai, chairmanthe centenary celebration committee welcomed. Dr. Meenakshi Ramachandra andProf. Shirly Rani compeered.